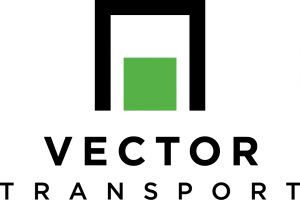 30 years ago, Vector Transport started with a list.
Two lists, actually, in which Vector President Joe Estess wrote down everything he hated about working with freight brokers. As a longtime shipper and carrier, Joe knew the pitfalls of the business firsthand. So when a trusted employee asked him to go into the brokerage business, Joe explained what was wrong with the industry from both perspectives.
His shippers list said:
Brokers don't care about my business.
This is just a load to them, but it's my livelihood.
They're never around on weekends or after hours when things go wrong.
Not interested in service; they just want my money.
His carriers list:
If a confirmation number or address or other information they gave me is wrong, I can't unload on a weekend because I can't reach them.
They pay too slowly—60 days or more—if they pay at all.
Nothing is in writing, so agreed-on rates often change on their whim.
Joe and the original Vector team took every item on the negative lists and reversed them to form Vector's mantra, mission, and organizing principles.
The Vector Difference
We know our customers and their businesses; we pride ourselves on long relationships. We know your busy days or weeks, and you know what to expect from us.
We have a sense of urgency about every single load.
We have a staffed office every Monday-Saturday, plus a 24/7 emergency number in case something goes wrong.
We pay our carriers in 14 days. Guaranteed.
Rates are agreed-on up front and in writing. No cheating.
Our integrity is beyond question.
With those rules as our guide, Vector set a new standard for excellence in shipping. Vector created a new category—a Transport company, a service provider who is a true business partner to carriers and shippers.
Join the team who's still leading the way. Become a Vector Certified Carrier, or get a free rate quote on your next load.