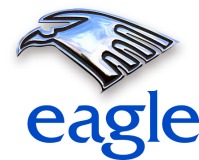 For more than a decade, Eagle Capital has helped growing businesses fill new orders, meet new demand, and serve new customers with accounts receivable funding, an alternative to traditional bank loans or lines of credit.
Traditional financing is limited to a business's assets—and if you're just getting started or trying to grow an existing business, that may not be enough. Accounts receivables funding is based on the value of your work and the financial standing of your customer. That means businesses like yours get all the cash flow they need to grow strong.
Eagle Capital takes pride in being a straightforward financial partner to our clients. We do business responsibly, with fiscally conservative principles, because our company is our family legacy.
We're very proud of what we built in our hometown of Tupelo, Mississippi. We know you feel the same about your business, no matter the size. That's why, now and tomorrow, Eagle is here. So you can be out there.
The Bottom Line
You'll always have cash flow to meet payroll, buy equipment and supplies, and fill new orders.
No-risk funding means that we cover your losses if we approve your customer and they don't pay.
No nickel-and-diming. No start-up fees, no monthly maintenance fees, no minimum or maximum credit limits.
Eagle always gives you personal, one-on-one attention. No computerized phone systems. No voicemail.
24-7 access to your reports through your online Eagle account. Keep tabs on your customers and invoices.
Eagle helps you keep a clean financial statement.
No fine print. Ever. Eagle gives it to you straight.
It's your money—Eagle makes sure you get it when you need it, often on the same day we receive your invoice.
The Eagle contract won't lock you in to a time constraint. If you decide to leave Eagle (we don't think you will), there's no penalty.
No more chasing down unpaid invoices. Eagle does the legwork and handles your collections.
1.800.483.7079